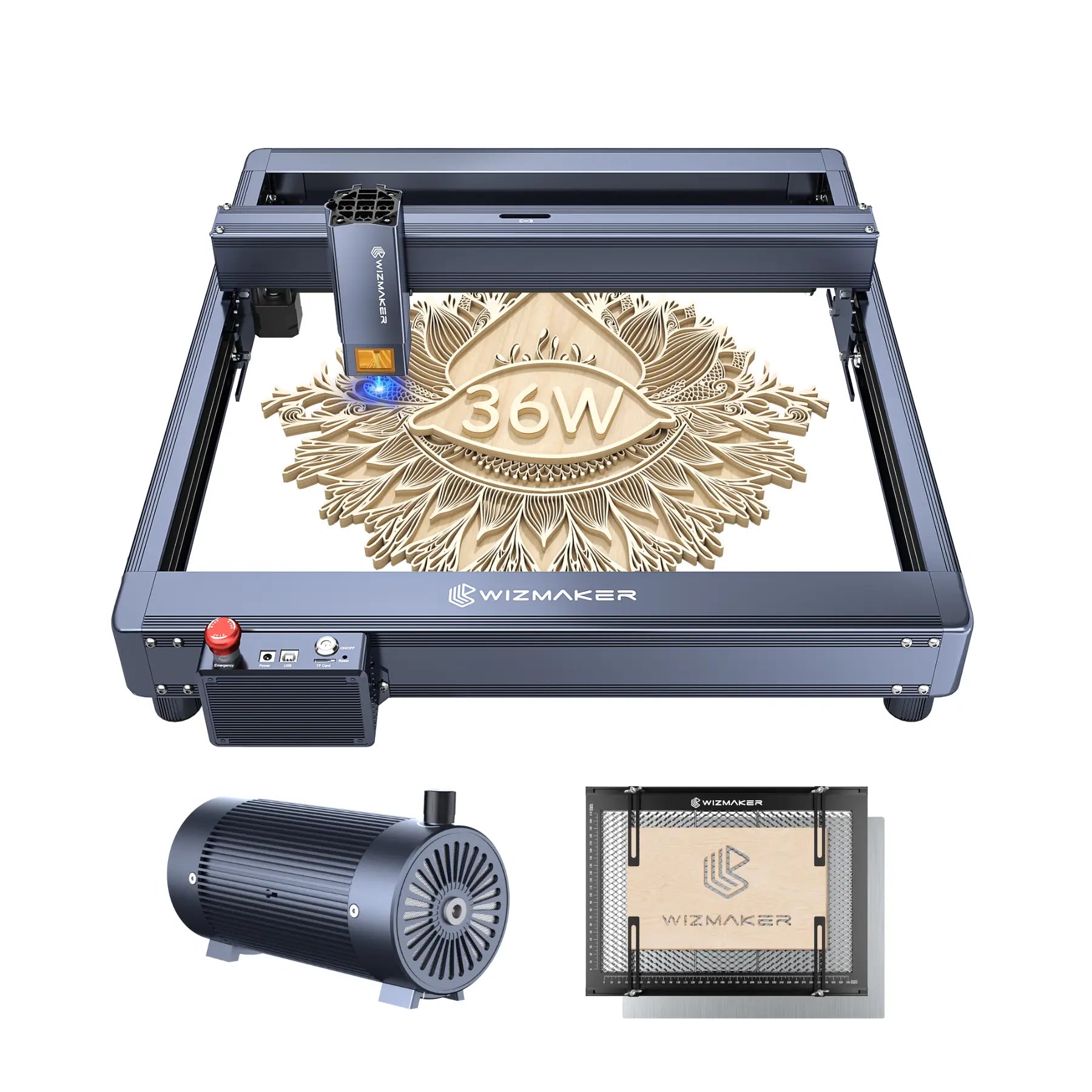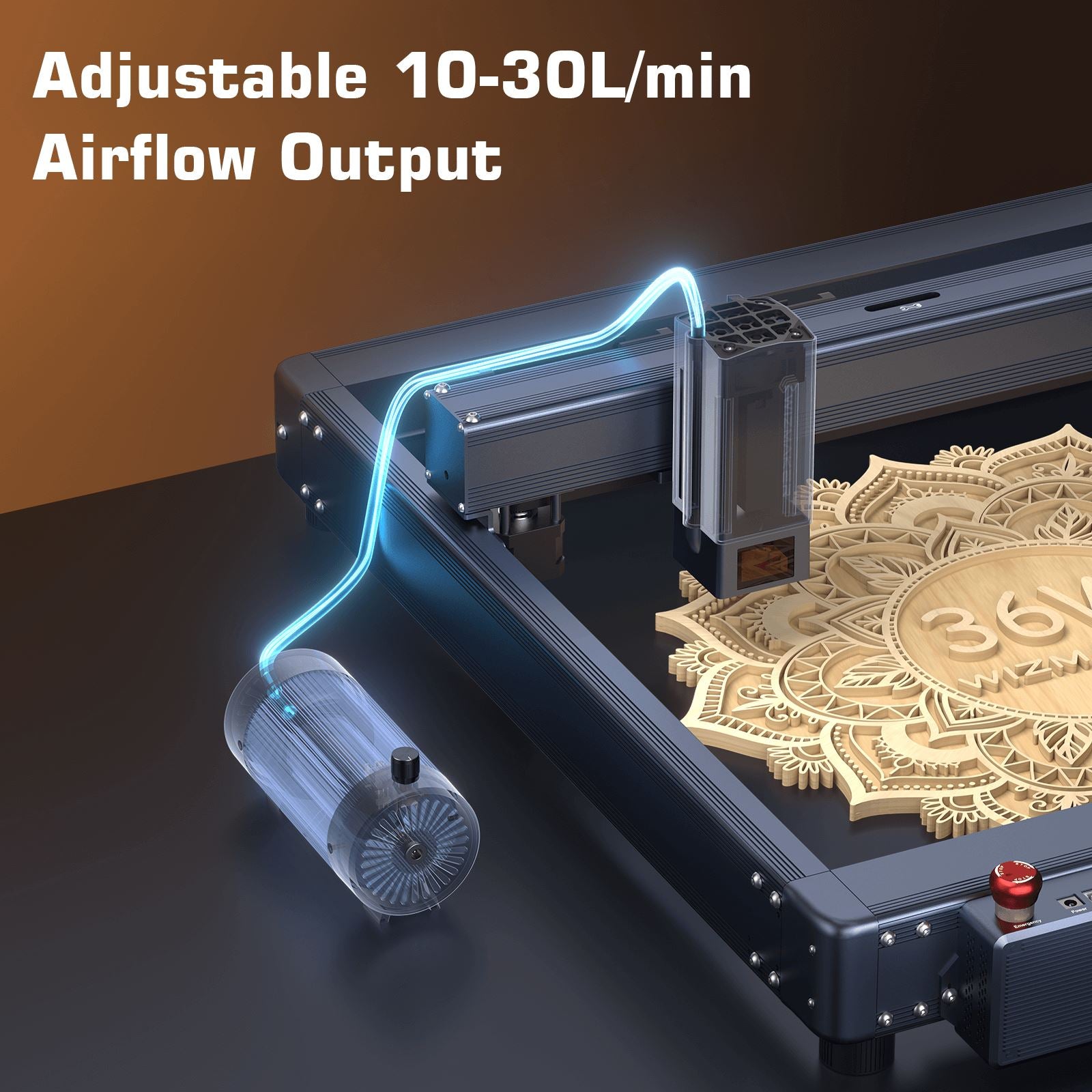 Share
Frequently Bought Together
 Wizmaker 36 W laser Engraving and Cutting Machine 
Designed for high demanding for cutting ablitity
Powerful Performance: 144W machine power, 36W laser output.
Cutting 18mm Paulownia Wood, 12mm Black Acrylic in One-PASS
Boost Speed, Max Creativity
With the optimized algorithm, this system guarantees steadfast performance. Achieving a remarkable engraving Speed of up to 24,000mm/min, compared to the conventional 15,000mm/min in competing models, results in a minimum 40% surge in productivity.
Ultra Fine Laser Spot Size, Replicates photegraphic effects
Utilizing advanced laser technology, the emitted laser beams achieve finer spot sizes. On the 12W and 24W machines, the spot size can reach 0.06 x 0.06mm, while on the 36W machine, it can attain 0.06 x 0.08mm. This high-definition laser engraving is capable of faithfully reproducing the authentic essence of photographs.
Magic Colorful Engraving on Stainless Steel
Compatible with Multiple Software and fileformat
Equipped with Wizmaker Air assist for clean laser cutting edge and avoid burn marks
Equipped with Honeycomb Board
double protect working table
avoid the heating on the artwork
JOIN OUR FACEBOOK GROUP NOW!
Ready to dive into the fun?Join our Facebook group and hop on the excitement train! 🎉🚀Connect with fellow enthusiasts, swap stories, and score exclusive updates and events.Don't wait – come join the party! 🎈👥