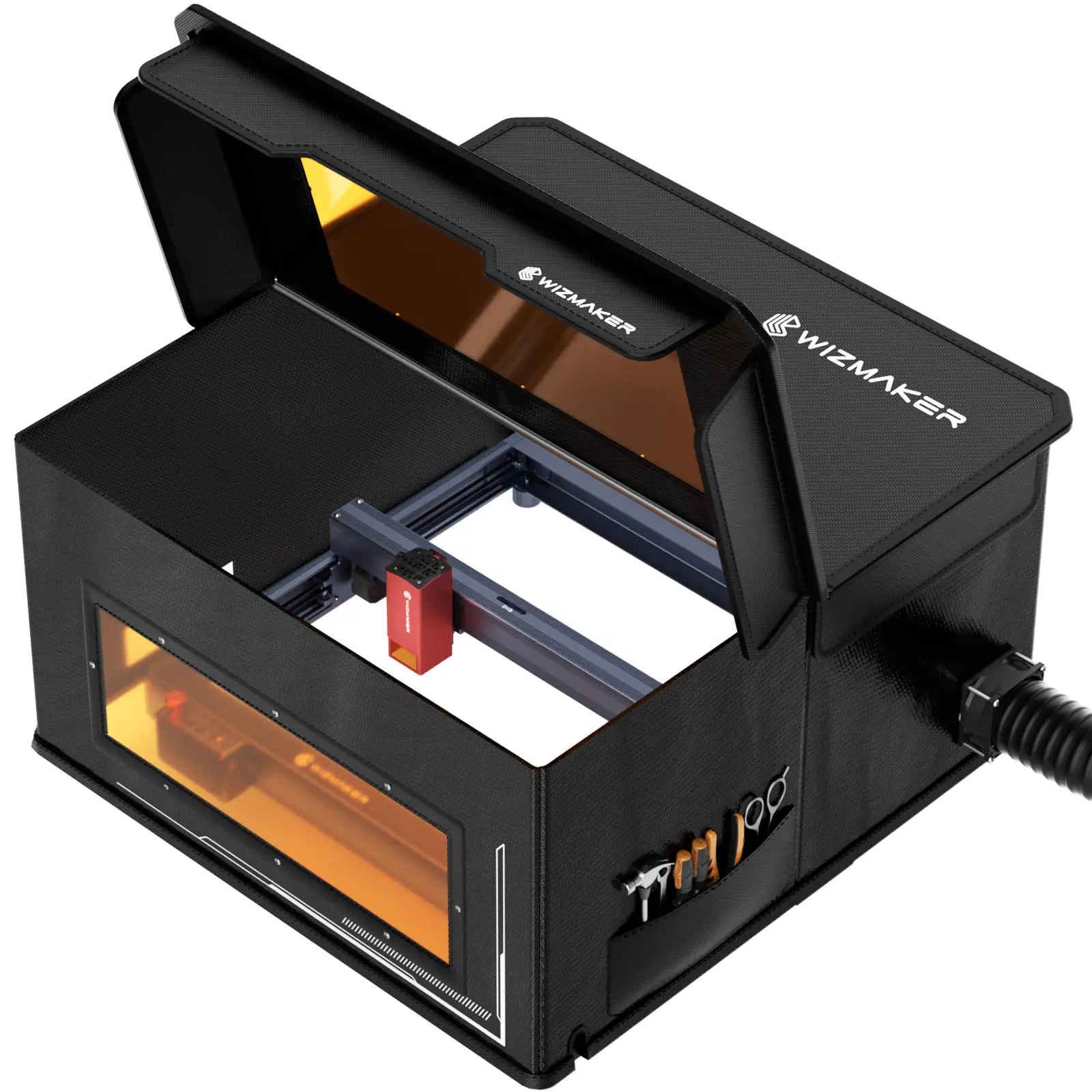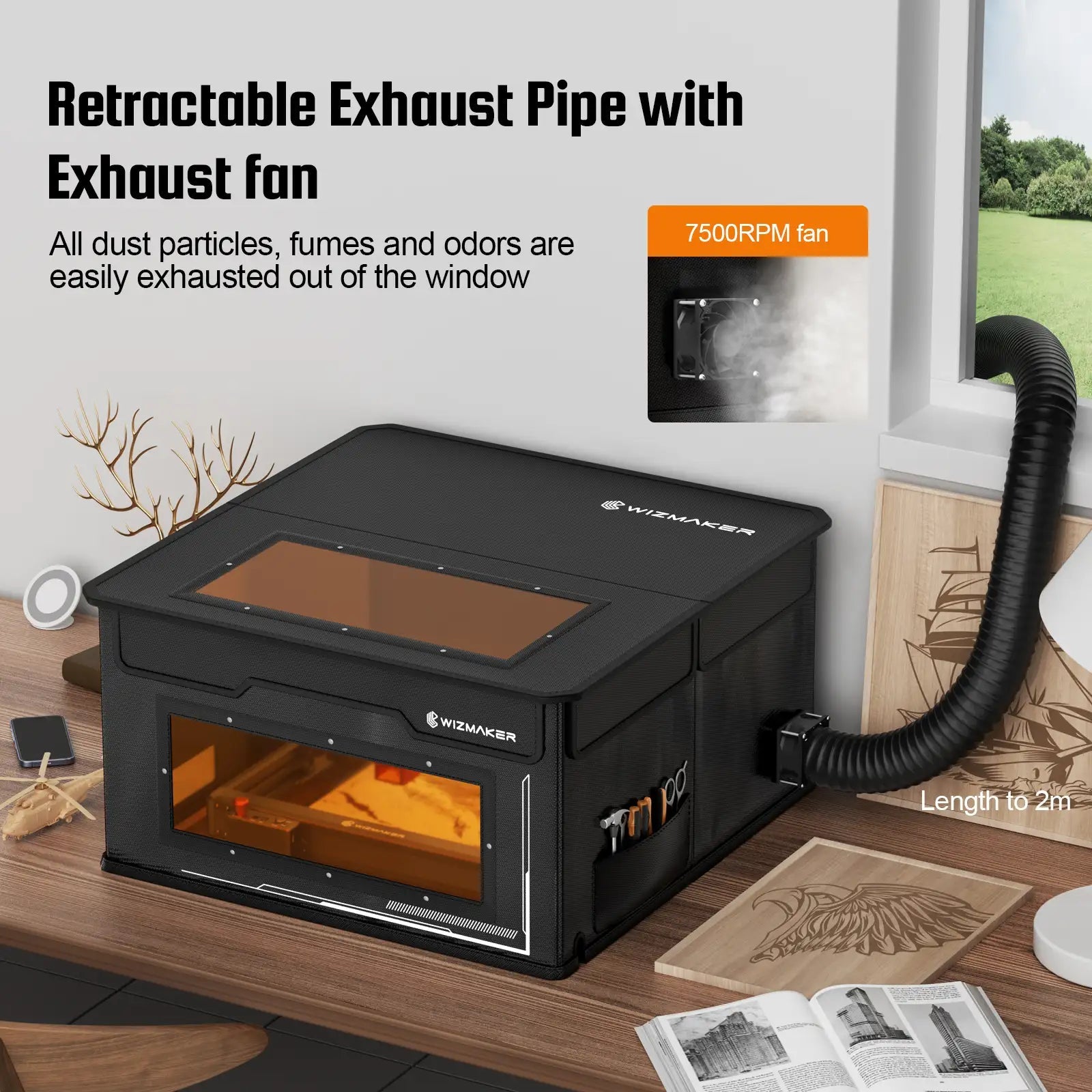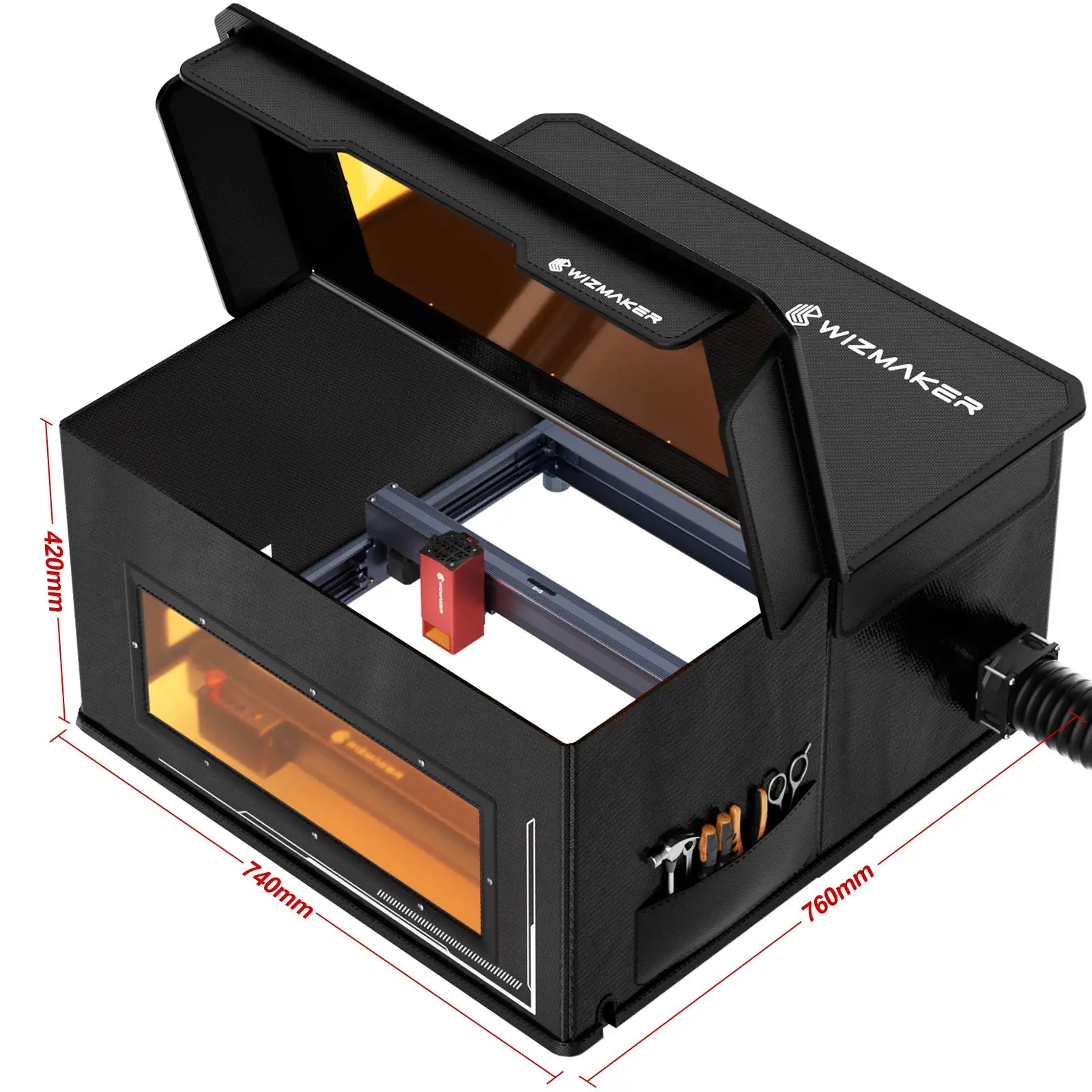 Share
Frequently Bought Together
Extra Larger Size & Great Compatibility
WIZMAKER laser enclosure has a super large space (760 x 740 x 420mm / 30 x 29 x 16.5inch). Higher than other laser engraver enclosure, not only compatible with most laser engraving machine, but also can be used for laser rotary roller engraving taller objects.

Flame Retardant and Smoke-Proof
WIZMAKER Laser enclosure with double-sided silicone coating is highly sealed and effectively isolating 99% of smog, odor, maintains clean indoor air. The inner flame-retardant cloth can be burned for a few minutes without damage under the open fire. lt can effectively creates a health and safe engraving environment.

Foldable & Portable Design
WIZMAKER laser engraver enclosure is designed to provide convenience for customers. It adopts a all-in-one design to achieve quick installed in one minute. Laser cutter protective cover can be folded up when not in use to help you save space. Tool bags design on both sides of the enclosure greatly improves the space utilization.

Eye Protection & Easy Observation
Equipped with two visible windows, the upper viewing window is 20.28 x 8.38", and the lower viewing window is 9.89 x 6.43". The visible window made of laser light filter acrylic can protect your eyes, make you observe the engraving progress more safely, and monitor the working status of the machine in real time.

Stable Structure Design
The middle layer of the enclosure chosen honeycomb board material supplemented by polyester edges to ensure a stable structure for WIZMAKER laser engraver enclosure. It will not collapse and deformation after long time use.