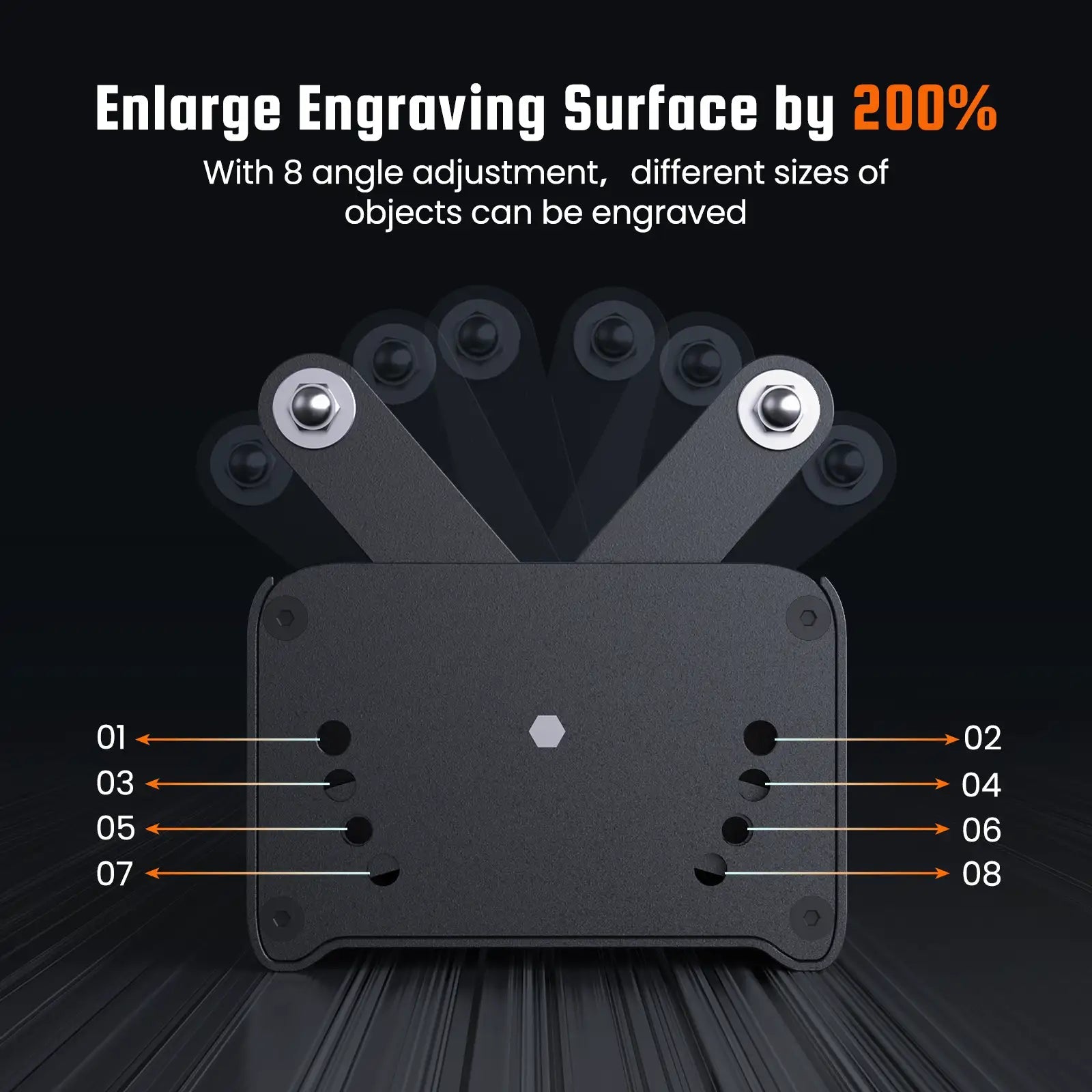 Share
Frequently Bought Together
Engraving 90% Daily Use Cylindrical Objects
The WIZMAKER laser rotary roller can have 360-degree engravings on cylindrical or round objects such as cola cans, round tubes, cups, bottles, pipes, glass, and other curved and cylindrical objects. You can unleash your creativity on almost all cylinders by changing accessories.

8-Gear Adjustable Width and Diameter
The width of rotary roller can be adjustable. The diameter of the Y-axis drum engraving module can be adjusted in 8 levels. The engraving diameter is as small as 4mm and as large as 300mm, so it is so flexible and convenient for you to engrave objects, and you can adjust the width accroding to your needs.

4 Raised Foot Pads Included
The package includes 4 raised feet to facilitate raising the laser engraving machine to perfectly fit the laser rotary roller. Otherwise, the height of the laser head may not be high enough to engrave cans, wine glasses, pens, wooden boards, etc. on the rotary roller.

Durable Material and Sturdy Stucture
WIZMAKER rotary roller adopts all-metal Sealed design, safe and stable. It has many humanized designs. Such as concentric design, adjustment-free timing belt; Closed design, the motor is not exposed, safer; Roller protruding design, no obstruction, unlimited length of engraved objects.

Easy Install and Wide Compatibility
If you need install rotary roller on engraver, only need to replace the Y-axis terminal to connect the engraving machine, where there is no need to assembly is required. In addition, the volume is smaller, and it can be better used with most engraving machines, compatible with 95% laser engraver (Excluding fiber lasers).